2018 Recipient of Susan Raber-Satterfield Award
Brittney Pingel announced as Coach of the Year
Hudson, Ohio, March 6, 2019 — GemCare Wellness (GCW), a national health coaching and disease management company, awarded Brittney Pingel the 2018 Susan Raber-Satterfield Coach of the Year award. The award was named after the late Susan Raber-Satterfield who helped set the clinical direction and operations of GemCare Wellness coaching with her vision of making people healthier through smart, sustainable lifestyle choices.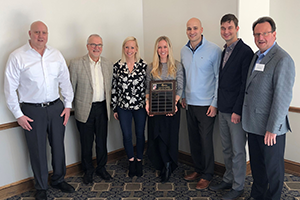 Solera Health, GemCare Wellness Tackle Diabetes Together
Integrated network matches at-risk Ohioans with innovative prevention program.
News provided by Solera Health. Release Date: 01/03/2019 – Solera Health, a leading integrated community network, added Ohio-based health coaching company GemCare Wellness to its national network of Centers for Disease Control and Prevention (CDC)-recognized diabetes prevention program (DPP) providers.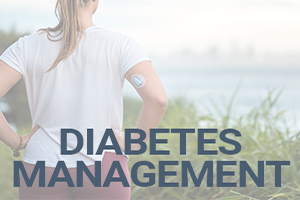 Health Coaching and Counseling with a Registered Dietitian Interview
Rob Pekare provides valuable insight into our Health Coaching Program
Release Date: 7/28/2018 – Registered Dietitian Rob Pekare from GemCare Wellness talks about phone health coaching and counseling. He shares some tips for over the road truck drivers as well as seniors who might be struggling with a slow metabolism that often comes with aging.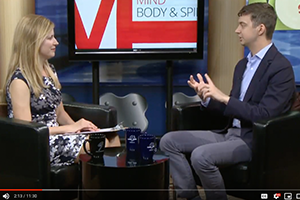 First Recipient of Susan Raber-Satterfield Award
Kerry Fairchild announced as the winner of the first Coach of the Year Award
Release Date: 2/12/2018 – A member of the GemCare Wellness team, Kerry Fairchild received her degree in Dietetics from Bowling Green State University with a specialization in pediatrics and is an International Board-Certified Lactation Consultant. She joined GemCare Wellness in February 2016 and has coached over 600 program members.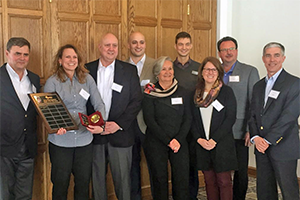 CDC Approved Diabetes Prevention Program
GemCare Wellness Preventing Type 2 Diabetes with Proven Program for Second Year.
Release Date: 12/15/2017 – The GemCare Wellness Diabetes Prevention Program is part of the National Diabetes Prevention Program, led by the CDC. It is based on research that showed people with prediabetes who lost five to seven percent of their body weight reduced their risk of developing type 2 diabetes by 58 percent.